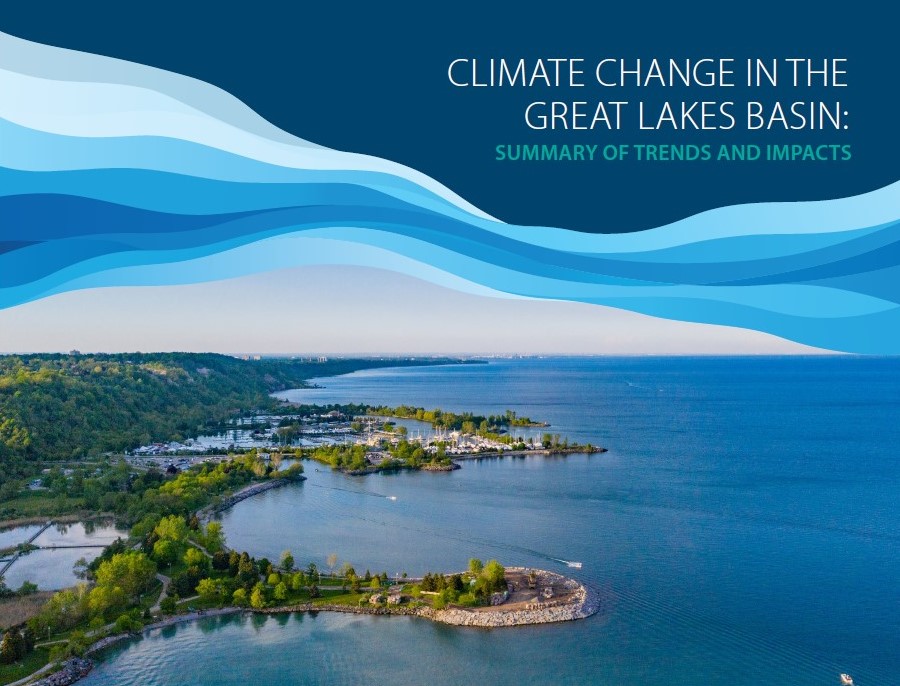 With an accompanying infographic and video, the Climate Change in the Great Lakes Basin: Summary of Trends and Impacts characterizes historical and future climate trends within the Great Lakes basin and summarizes the climate change impacts experienced across the Great Lakes basin.
The report aims to further the understanding of climate change impacts in the Great Lakes basin and to share the information with resource managers to address these impacts.
The report notes that by the end of the century, significant temperature, precipitation, water levels, and ice cover changes are anticipated across the Great Lakes under moderate and high-emissions climate scenarios. Similar climate and hydrological trends were found for all lakes, though each lake may experience these changes differently.
The report was developed by members of the GLWQA Climate Impacts Annex Subcommittee, with significant contributions from the Ontario Climate Consortium (OCC) and Toronto and Region Conservation Authority (TRCA).